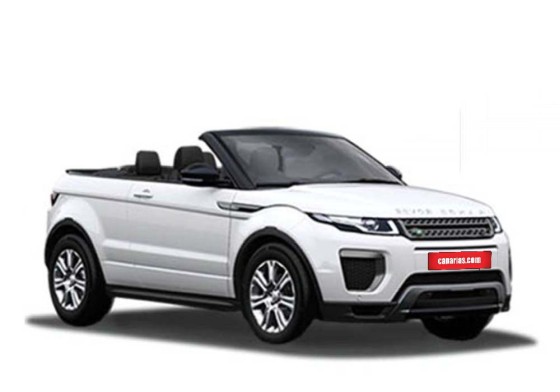 RANGE ROVER EVOQUE CABRIO AUT.
Group: J/L
Doors : 3
Seats : 4
Air Conditioning : Yes
Automatic Transmission : Yes
Diesel : Yes
Stereo : Yes
Automatic Windows : Yes
Power Steering : Yes
GPS: No
Usb: No
Range Rover Evoque Convertible - elegant and exclusive - the first premium SUV cabrio with four-wheel drive. The experiences you'll have while driving this car are unlike anything you've ever known. Luxury, no other, so the Range Rover Evoque Convertible is your choice to experience new sensations.