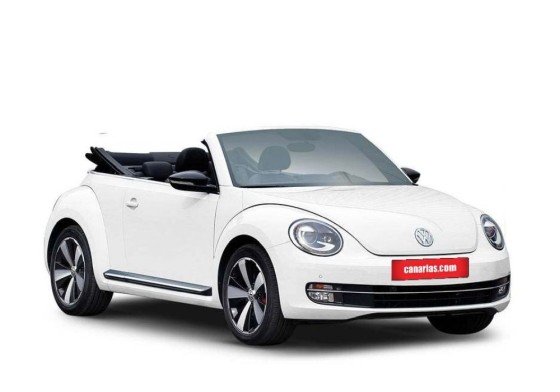 VW BEETLE CABRIO AUT.
Group: K/L
Doors : 3
Seats : 4
Air Conditioning : Yes
Automatic Transmission : Yes
Diesel : No
Stereo : Yes
Automatic Windows : Yes
Power Steering : Yes
GPS: No
Usb: No
Who doesn´t want to tour around in the fantastic Beetle? Visiting the island with a cabriolet is a special experience but even more so with a V.W. Beetle, than would surely guarantee an unforgettable experience… Furthermore with the automatic model you will find the driving much, more comfortable.