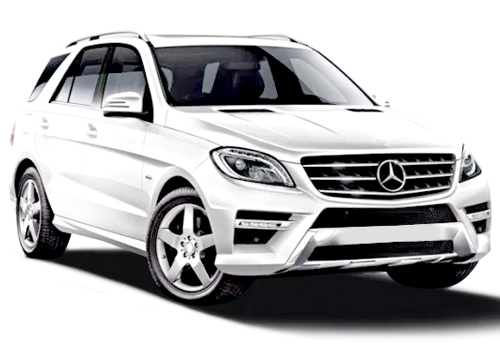 MERCEDES ML AUT.
Group: P/L
Doors : 5
Seats : 5
Air Conditioning : Yes
Automatic Transmission : Yes
Diesel : Yes
Stereo : Yes
Automatic Windows : Yes
Power Steering : Yes
GPS: Yes
Usb: No
All terrain Mercedes. It´s pristine design highlights the interior equipment. The Mercedes ML is automatic, has refined leather seating and the new system "Stop-Start"that allows for saving of fuel.